Shuko Designs
My name is Ray Hunt and I'm the designer at Shuko Designs. I started doing graphic design with silk-screening and Shibori tie_dyeing. I have added computer graphic design for textiles, print and web. I use Photoshop, Illustrator, Strata 3D, Acrobat Pro, Dreamweaver, and Flash for my digital work and Japanese traditional Shibori tie-dyeing for textile pattern creation. Some of the services I offer include Storyboarding, Typography, Layout, Image Composition, Video Creation and Editing, Multimedia, PR / Sales Materials, Presentations, Home Pages, Textile Surface Design. Japanese Bilingual Communications and Computer Instruction.
Shuko Designs Portfolio
by Ray Hunt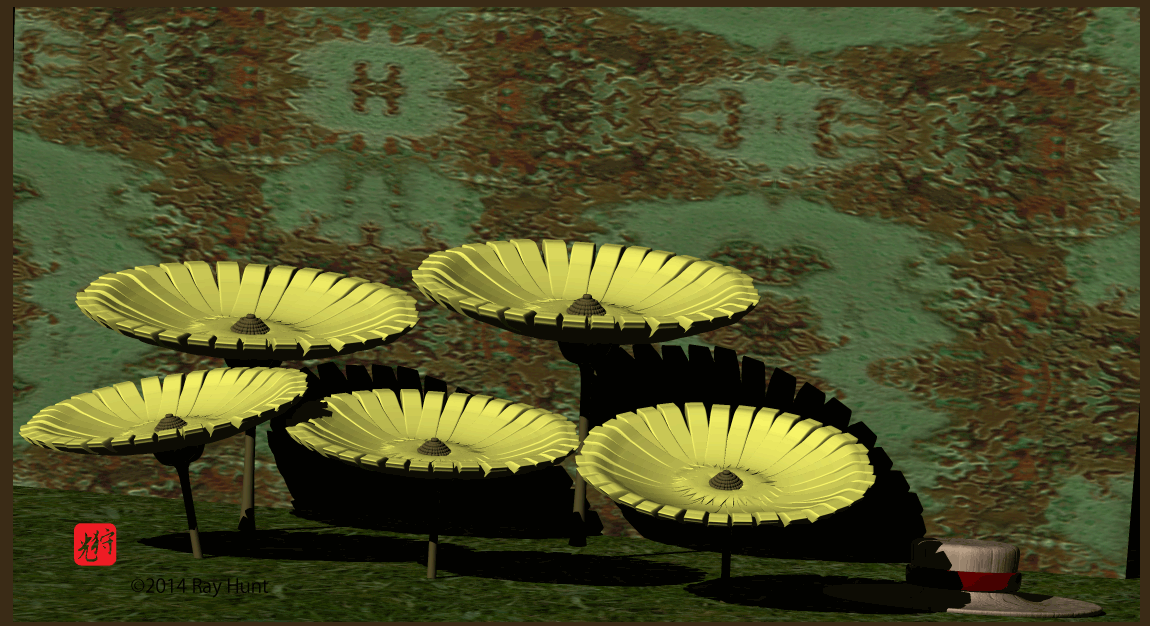 Colors, Shapes, Concepts, from Shuko Designs!